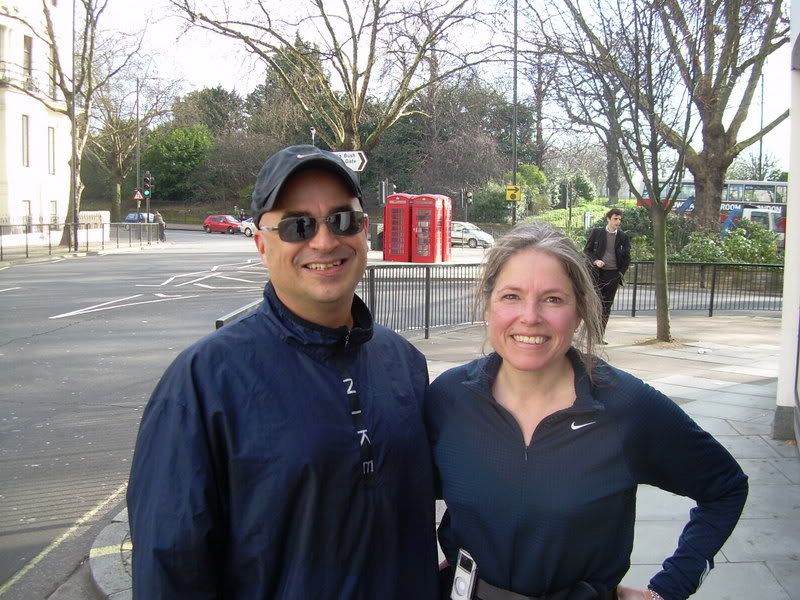 Wow, I got to meet one of my heroes today - Adam Tinkoff of the Burning Twenty podcast!

It was initially a bit strange. I know so much about him, yet I'm just a lowly fan, but he was incredibly warm and engaging and soon we were chatting like old friends meeting up after a long absence!

On a beautiful cool sunny day, we ran for a hour stopping off to do the tourist thing at the Albert Memorial and Diana Fountain in Hyde Park... but I barely noticed the 5 miles.

Adam has boundless energy but approaches life/running/business with a very relaxed and human view, his optimistic outlook was infectious and I understand why people perk up when he's around or they listen to his podcast. A very genuine guy.