I'm finally back to running again after the chest cold that wiped me out when I visited Mom in Seattle. My sister came too. Linnie had a shoulder injury from karate, so the two of us lounged around and had Mom take care of us. We loved every minute of it! I forgot the camera at home, so sadly no photos. It was great to see both of them.
Met up with Adam
Tinkoff
and a fellow Burning Twenty listener, Duncan, for another run around Hyde Park. What a character Adam is! He
truly
wanted Duncan to follow his dream and write... breaking free of perceived barriers. And he gave us a summary of Chi running. I'm not sure I really get it, but it proved a great distraction to the running and we carried on until after dark.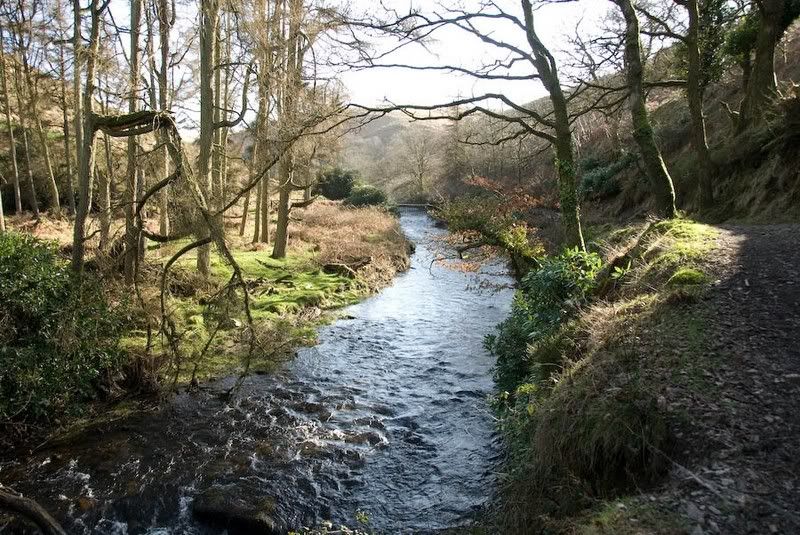 The next day Billy and I headed off for a long weekend in
Exmoor
on the north Devon coast. Beautiful area, if a bit blustery. It was hard to sleep at night with gale force winds buffeting the
campervan
. Finally the second night we moved at dawn down into the public
carpark
in
Lynmouth
, popped the top and crawled back into bed to sleep...just in time for noisy cranes to arrive to move sailboats!
How to I equate hiking miles to running? We took a beautiful walk along the coastal path and into the National Trust
Watersmeet
river basin one day and the next we started near Cloud Farm, the site that inspired J.D. Blackmoor to write Lorna
Doone
, which led to at least ten movies and miniseries, and the biscuits (I didn't remember the book, but I did remember the cookie!). We got lost up on the moors... everything looks the same!
Anyway, I've translated my walking miles on
buckeyeoutdoors.com
as 50% running miles? Surely one can't be expected to run after a 10 mile hike up and down the moors! The last day we started at at a great pub, Hunter's Inn, and walked the coastal path down to Woody Bay. We're going to have to come back when its warmer!
After a night in a monstrosity of trailer park in
Brean
(but blissfully quiet!), we walked on the beach and out to the National Trust point. We took Ali out for lunch on the way home in Bristol. She's broke, smashed up the Polo, but is happy. So back to work again and a resolution to run further and faster!